Kishigo 1750 Brilliant Series Class 3 Hi Vis Red Heavy Duty Safety Vest
| | |
| --- | --- |
| MSRP: | $34.50 |
| HiVis Savings: | $4.14 |
This Brilliant Series safety vest from Kishigo is an ANSI Class 3 vest featuring a 2-inch reflective striping with contrasting color and reflective edging for increased visibility. Made from 100% polyester hi-vis mesh fabric.
ANSI 107 Type R | Class 3 Compliant
Ultra-Cool™ 100% polyester mesh with solid pockets
Brilliant Trim reflective edging improves low light visibility
Zipper front closure reinforced with durable webbing
2" wide high performance reflective material with 3" Ultra-Cool™ contrasting mesh
Left and right chest mic tabs
Two lapel grommets
Outside right chest 2-tier, 4-division pocket
Outside left chest multi-use cell pocket
Inside lower patch pockets
Two lower outside cargo pockets with flaps and grommets
Have maximum visibility in a bold ANSI Red with the 1750 Brilliant Series vest from Kishigo. This product is designed to make the most of the reflective material by utilizing it across the bias in addition to 2" wide VizLite reflective tape all around the body for 360 degrees of visibility even in low light, distinguishing your silhouette from the other stationary objects around them. The hi-vis Red material is made from a 100% polyester mesh to allow increased airflow through this product and prevent you from over-heating when layering. Contrasting Hi-Vis Lime fabric lines the reflective tape, working with the florescent Red coloring, to catch the eye and help you stand out even more in a variety of environments. Have the peace of mind in knowing this product has been tested and rated for ANSI/ISEA 107 Class 3 compliance. Durable mic tabs have been added along with a variety of pockets on the outside and inside of this vest to keep the key items you need to do your job within reach. Available in sizes ranging from SM-5X.
ANSI 107 | Type R, Class 3
2" Wide High-Performance Reflective Material
Includes 3" Ultra-Cool™ Contrasting Mesh
Ultra-Cool™ 100% Polyester Mesh with Solid Pockets
Pockets:

Outside Right Chest 2-Tier, 4-Division Pocket
Outside Left Chest Multi-Use Cell Pocket
Inside Lower Patch Pockets
Two Lower Outside Cargo Pockets with Flaps and Grommets

Brilliant Trim Reflective Edging Improves Low Light Visibility
Zipper Front Closure Reinforced with Durable Webbing
Left and Right Chest Mic Tabs
Two Lapel Grommets
Available in Hi-Vis Red 
This Product Contains the Following SKUs:
HiVis Red
MLK-1750-MD | MLK-1750-LG | MLK-1750-XL | MLK-1750-2X | MLK-1750-3X | MLK-1750-4X | MLK-1750-5X | 
Lime and Orange
Available HERE
Read More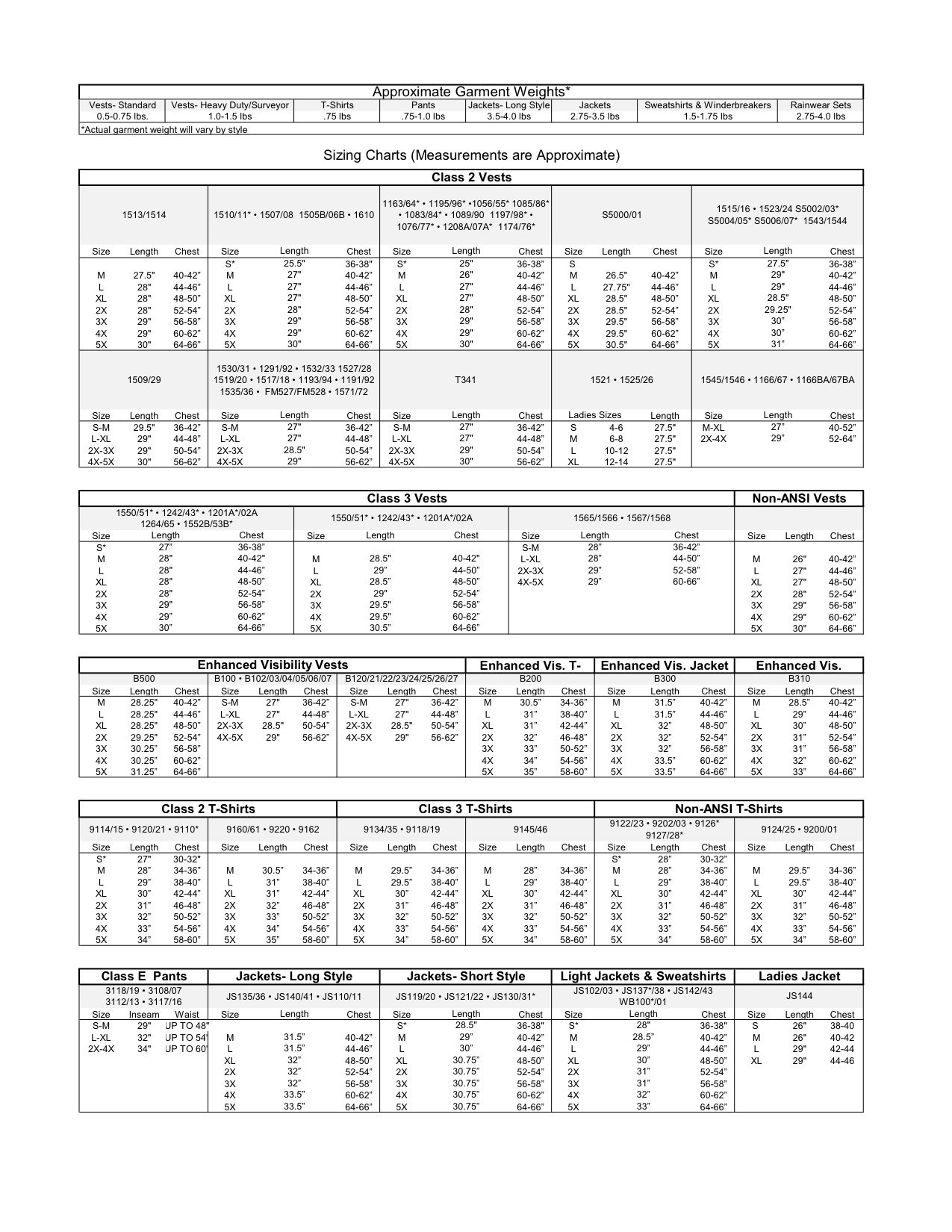 A Logo Can Be The Difference Between Being Seen On The Job Site And Standing Out On The Job Site
HiVis Supply can add your company name or logo to your high visibility work gear. This quick add-on can help you identify your team while working on a job site with mixed contractors. It's also a great way to build brand awareness for your company.
Our imprinting services include simple and cost-effective single-color imprinting, highly reflective imprinting for improved visibility, or full color imprinting to match every detail of your company logo.
The cost is low. The turnaround is quick. The quality is unbeatable.