6013/6016 Enhanced Visibility Utility Black Bottom Rain Jacket
| | |
| --- | --- |
| MSRP: | $51.68 |
| HiVis Savings: | $7.51 |
Non-ANSI | Enhanced Visibility 
2" Silver Single Stitch Reflective Tape
Material: 150D Oxford with PU Coating
Polyester Mesh Lining
Detachable Snap-on Hood
Pocket Configuration:

Cell Phone Pocket on Chest
Two Lower Front Pocket with Flaps

Closure Style – Zipper and Snap Front with Storm Flap
Sealed Seams
Available in Red, Blue and Green  
Dual Sizing Ranges from SM/MD-4X/5X
The GSS 6013/6014 is built to keep you comfortable and dry, while still being visible on the job. Manufactured from a 150D Oxford waterproof material with PU Coating and durable sealed seams. This raincoat features a black bottom designed to hide dirt and grime in areas that get the dirtiest. Ensuring the longevity of the 6013/6014, and a more reliable fit. This raincoat also includes 2-inch silver reflective tape throughout the coat to keep you seen in low-light areas. Keep your items stored safely with the two outer front pockets with secured flaps and includes a pocket on the chest large enough for a cellphone. Secured zipper and snap front closure with storm flap to ensure water doesn't seep in. Includes an easily detachable snap hood to accommodate different weather climates. Available in Red, Blue, and Green, with dual sizes ranging from SM/MD-4X/5X. 
Non-ANSI | Enhanced Visibility 
2" Silver Single Stitch Reflective Tape
150D Oxford with Waterproof PU Coating
Polyester Mesh Lining
Detachable Snap-on Hood
Pockets:

Cell Phone Pocket on Chest
Two Lower Front Pocket with Flaps

Zipper and Snap Front with Storm Flap Closure
Sealed Seams
Available in Red, Blue, and Green  
Dual Sizing Ranges from SM/MD-4X/5X
This Product Contains The Following SKUs:
Blue
GSS-6013-SM/MD | GSS-6013-LG/XL | GSS-6013-2X/3X | GSS-6013-4X/5X |
Red
GSS-6014-SM/MD | GSS-6014-LG/XL | GSS-6014-2X/3X | GSS-6014-4X/5X |
Green 
GSS-6016-SM/MD | GSS-6016-LG/XL | GSS-6016-2X/3X | GSS-6016-4X/5X |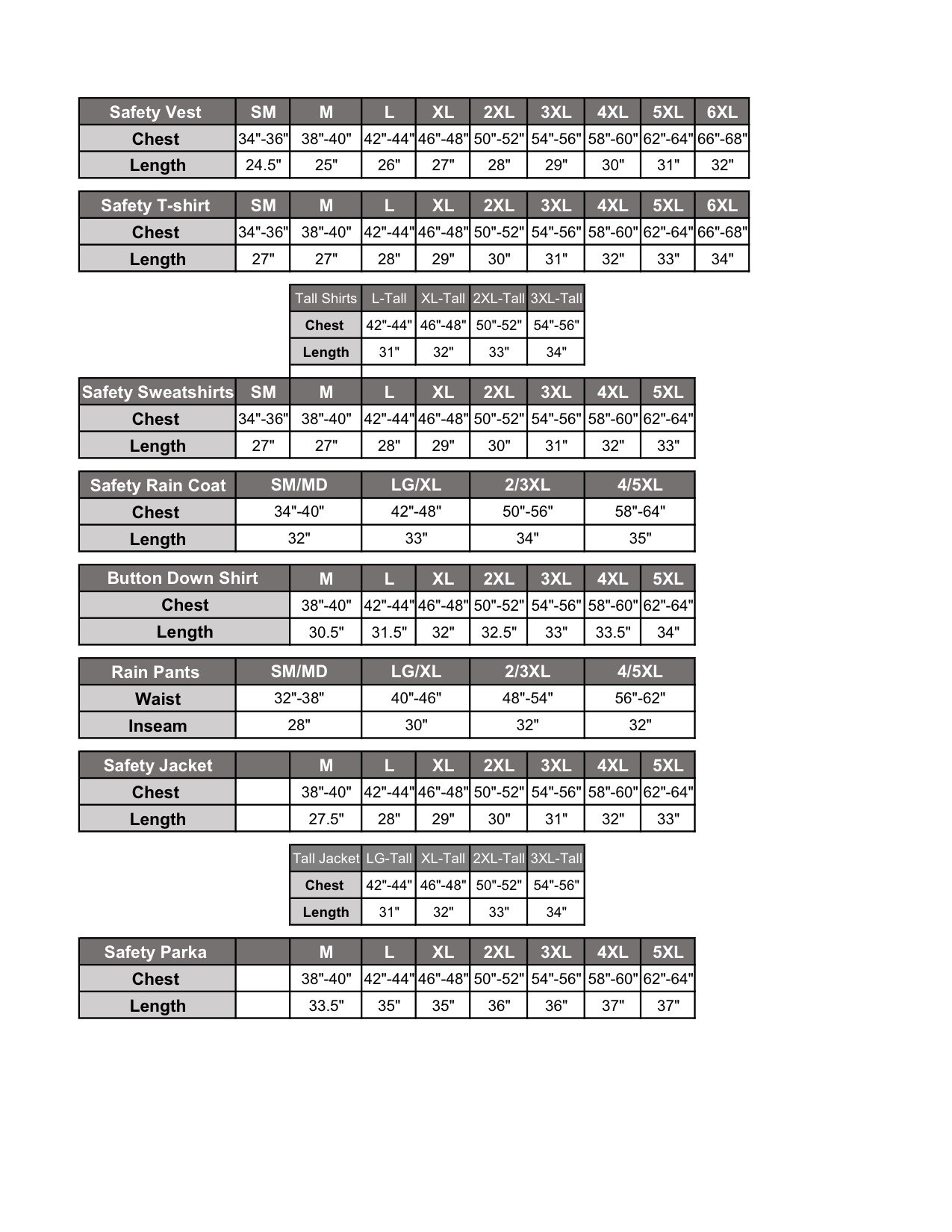 A Logo Can Be The Difference Between Being Seen On The Job Site And Standing Out On The Job Site
HiVis Supply can add your company name or logo to your high visibility work gear. This quick add-on can help you identify your team while working on a job site with mixed contractors. It's also a great way to build brand awareness for your company.
Our imprinting services include simple and cost-effective single-color imprinting, highly reflective imprinting for improved visibility, or full color imprinting to match every detail of your company logo.
The cost is low. The turnaround is quick. The quality is unbeatable.