1511 Onyx Series Class 2 HiVis Ripstop Surveyors Vest
Special Price
$35.99
Regular Price
$37.43
| | |
| --- | --- |
| MSRP: | $40.32 |
| HiVis Savings: | $4.33 |
A vest built for the tough jobs, with ripstop strength and a style to set it apart. Complete with a zippered front closure that is reinforced with durable webbing to increase the longevity of the garment. Enjoy all day comfort and visibility you can count on.
ANSI/ISEA 107-2015 | Type R, Class 2
100% Ripstop polyester solid front with polyester silk feeling mesh back
Zipper front closure reinforced with durable webbing reinforcement
Reflective trim crossing the edge and around arms
Black padded neck for comfort and hide dirt
Two chest hidden pockets and mic tabs
2" heat applied segment reflective tape with contrasting trim
(Lime) ANSI/ISEA 107-2015, Type R, Class 2

(Black) Not Rated, Enhanced Visibility Surveyor's Vest

The GSS-1511 Onyx Series Surveyors Vest is a certified ANSI/ISEA 107-2015 Type R Class 2 compliant vest that is up to any challenge. Constructed with 100% ripstop polyester and silky mesh back to keep you cool while you work. The zippered front closure is reinforced with durable webbing to increase the longevity of the garment. Its black padded neck hides dirt and increases comfort. Contrasting reflective segmented tape, mic tabs, and reflective trim allow greater visibility and silhouette detection in low-light environments. Available in High Visibility Lime with sizes ranging from MD-5X.
ANSI/ISEA 107-2015 | Type R, Class 2 
Non-ANSI | Enhanced Visibility Available HERE
2" Heat Applied Segment Reflective Tape with Contrasting Trim
100% Ripstop Polyester Solid Front with Polyester Silk Feeling Mesh Back
Pockets:

Two Lower Outside Pockets with Flaps and Grommets
Two Can Pockets on Each Side with Elastic Fasten
Two Lower Inside Patch Pockets
Hidden Back Pouch with Left Zipper Opening

Zipper Front Closure Reinforced with Durable Webbing
Reflective Trim Crossing the Edge and Around Arms
Black Padded Neck for Comfort and to Hide Dirt
Dual Lapel Microphone Tabs
Available in Sizes MD-5X
This Product Contains the Following SKUs:
Lime
GSS-1511-MD | GSS-1511-LG | GSS-1511-XL | GSS-1511-2X | GSS-1511-3X | GSS-1511-4X | GSS-1511-5X |
Black
Non-ANSI Enhance Visibility | Available HERE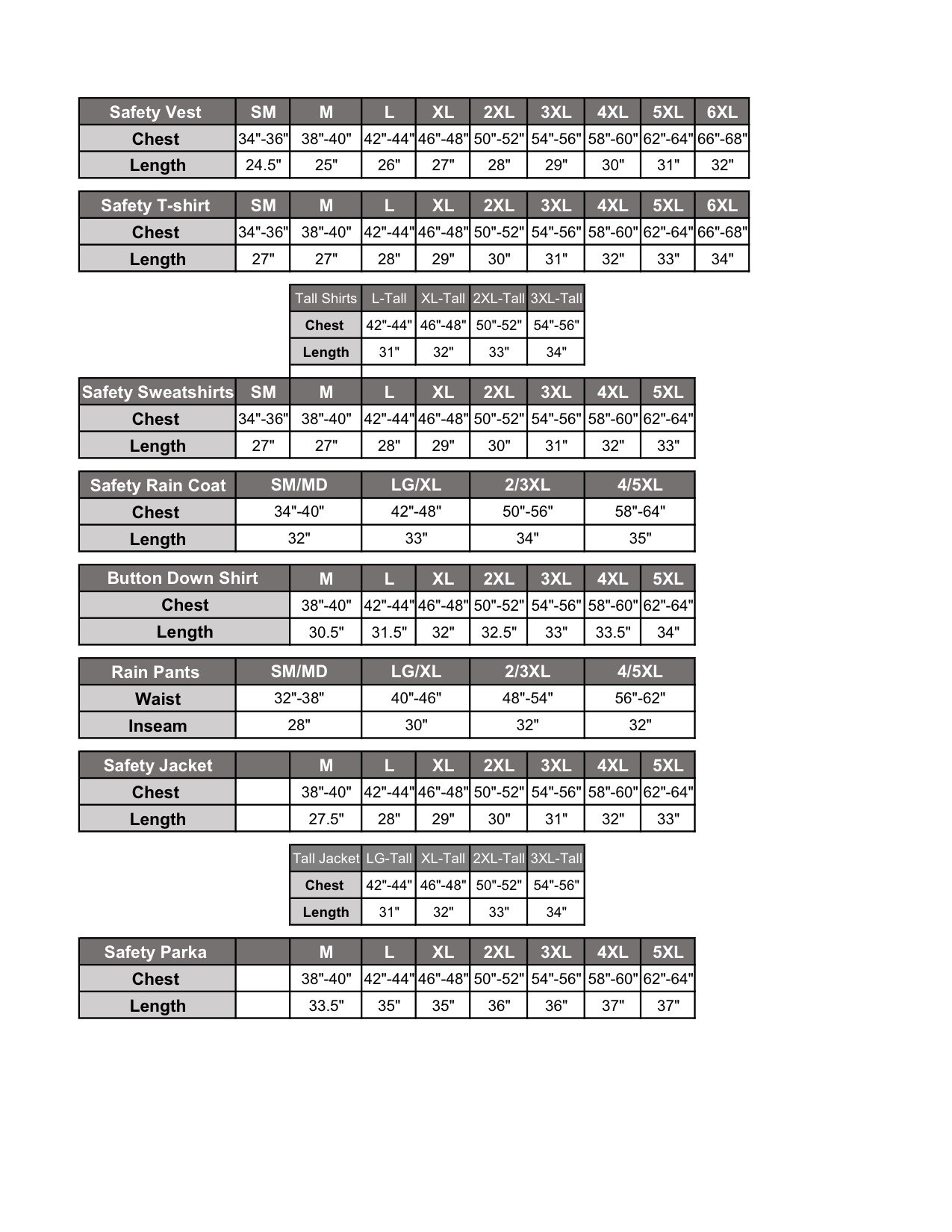 A Logo Can Be The Difference Between Being Seen On The Job Site And Standing Out On The Job Site
HiVis Supply can add your company name or logo to your high visibility work gear. This quick add-on can help you identify your team while working on a job site with mixed contractors. It's also a great way to build brand awareness for your company.
Our imprinting services include simple and cost-effective single-color imprinting, highly reflective imprinting for improved visibility, or full color imprinting to match every detail of your company logo.
The cost is low. The turnaround is quick. The quality is unbeatable.