GSS Safety 3100 Series Enhanced Visibility Identification Safety Vest
Special Price
$10.65
Regular Price
$10.98
| | |
| --- | --- |
| $12.85 | MSRP |
| - $2.20 | HiVis Savings |
Enhanced Visibility Vest
100% Polyester Mesh Material 
Hook and Loop Front Closure 
2 Easy Access Pockets
Solid Prismatic Striping 
Adjustable side straps for perfect fit
Mic tab on chest
Ideal for Incident Command, Emergency Response, or Event Staff
One size fits all
GSS Safety Non-ANSI Enhanced Visibility Identification Safety Vest
This non-ANSI identification safety vest from GSS Safety is a multi-function safety vest that can be utilized across many different applications. The vest is available in six colors. Alternating colors can be used to identify different departments and/or job functions within your facility, or quickly identify different team members during emergency response efforts. The vest is made from a breathable mesh material for comfort and lightweight breathability. The prismatic reflective striping offers high contrast for daytime visibility and superior performance for nighttime visibility - even in wet or inclement weather conditions.
The other features of the vest include a mic tab on the chest for simple hands-free communication, a front chest ID badge holder with D-ring; clear ID holder on the back, large outside pocket, adjustable elastic straps for improved fit, simple hook & loop front closure, and an inside lower patch pocket. The large outside pocket (accommodates a clipboard or tablet), makes this vest an ideal solution for an Incident Command, emergency response, or as a CERT field vest. It's also an excellent choice to be used for event venues such as concerts or sporting events. One size fits all. Available in: Lime, Orange, Blue, Black, Red, Green, Yellow, White, Pink, Grey, Brown and Purple. The vest is not ANSI/ISEA 107 compliant. FRONT ID POCKET: 4.5" Wide X 2.5" Heigh; BACK ID POCKET: 11" Wide X 3 3/4" Height
Enhanced Visibility Vest
Solid Prismatic Striping 
100% Polyester Mesh Material 
2 Easy Access Pockets
Hook and Loop Front Closure 
Adjustable side straps for a perfect fit
Mic tab on chest
Ideal for Incident Command, Emergency Response, or Event Staff
One size fits all
This Product Contains The Following Sku's:
Lime: GSS-3111 | Orange: GSS-3112 | Blue: GSS-3113 | Red: GSS-3114 | Black: GSS-3115 | Green: GSS-3116 | Yellow: GSS-3117 | White: GSS-3118 | Pink: GSS-3119 | Grey: GSS-4111 | Brown: GSS-4112 | Purple: GSS-4113
Read More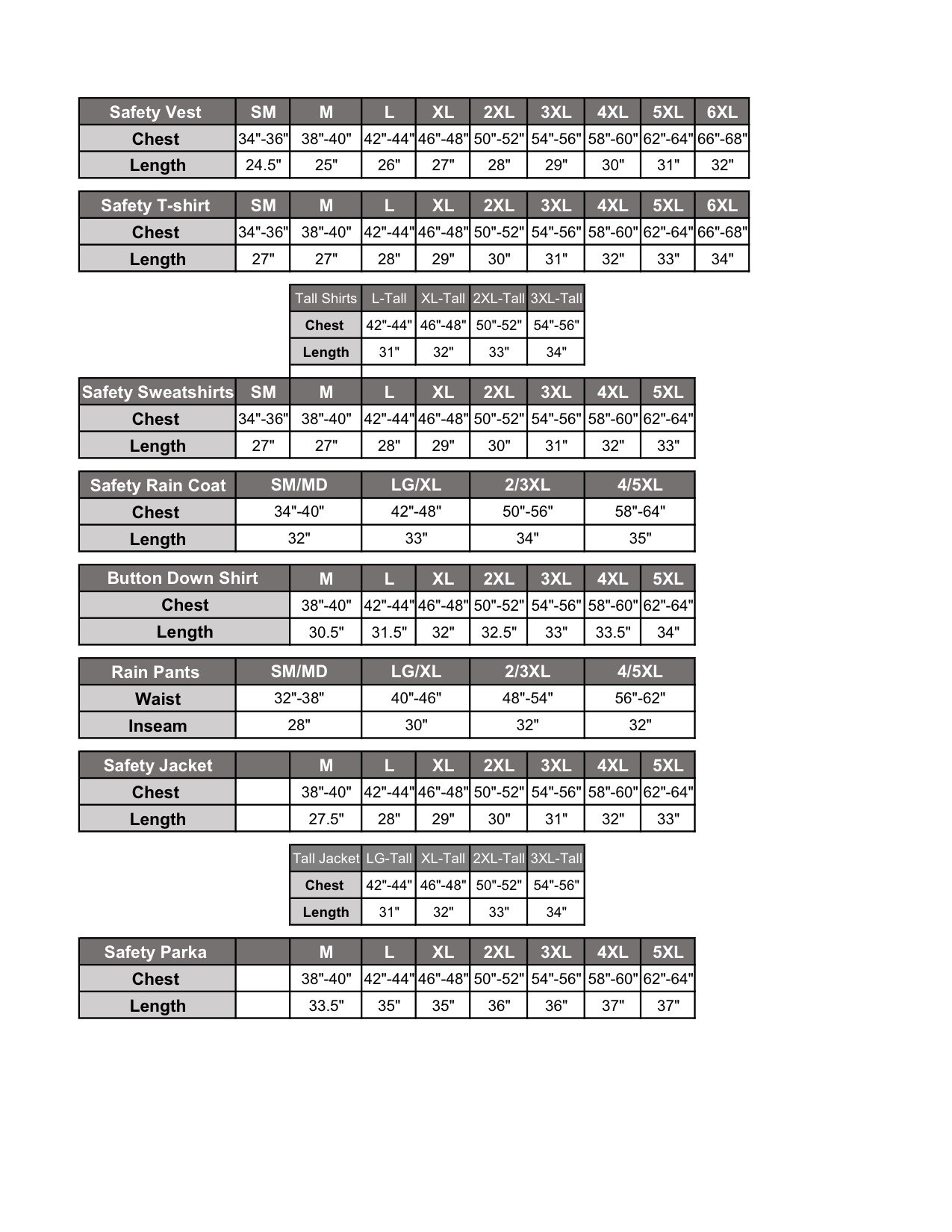 A Logo Can Be The Difference Between Being Seen On The Job Site And Standing Out On The Job Site
HiVis Supply can add your company name or logo to your high visibility work gear. This quick add-on can help you identify your team while working on a job site with mixed contractors. It's also a great way to build brand awareness for your company.
Our imprinting services include simple and cost-effective single-color imprinting, highly reflective imprinting for improved visibility, or full color imprinting to match every detail of your company logo.
The cost is low. The turnaround is quick. The quality is unbeatable.