Enhanced Visibility 2 Pocket Mesh Contrast Identification Safety Vest
| | |
| --- | --- |
| MSRP: | $11.51 |
| HiVis Savings: | $1.53 |
Non-ANSI Compliant
100% Polyester Mesh Material
2" Silver Reflective Tape with Contrasting Trim
One Left Chest 2-tier & 4-division Pocket
One Lower Right Inside Pocket
Zipper Closure
For improved visibility and identification at an affordable price, the GSS Safety Enhanced Visibility Identification Safety Vest has everything you need. With 2" silver reflective striping and contrasting high-visibility lime trim, the 3133/3136 allows you to stay seen while differentiating personnel in five readily identifiable colors. Constructed from 100% polyester mesh this vest is perfect for throwing over clothing while remaining breathable for added comfort. The dual pocket design features a tiered chest pocket and a lower internal pocket that is ideal for storing your items and keeping them within reach. Available in seven vibrant colors with sizes ranging from SM/MD - 4X/5X.
Non-ANSI | Enhanced Visibility 
2" Silver Reflective Tape with Contrasting Trim
100% Polyester Mesh Fabric 
Pockets:

One Left Chest 2-Tier & 4-Division Pocket
One Lower Right Inside Pocket

Zippered Front Closure
Available in Seven Colors
Dual Sizes Range from SM/MD-4X/5X
This Product Contains The Following SKUs:
Blue
GSS-3133-SM/MD | GSS-3133-LG/XL | GSS-3133-2X/3X | GSS-3133-4X/5X |
Red
GSS-3134-SM/MD | GSS-3134-LG/XL | GSS-3134-2X/3X | GSS-3134-4X/5X |
Black
GSS-3135-SM/MD | GSS-3135-LG/XL | GSS-3135-2X/3X | GSS-3135-4X/5X |
Green
GSS-3136-SM/MD | GSS-3136-LG/XL | GSS-3136-2X/3X | GSS-3136-4X/5X |
Purple
GSS-3137-SM/MD | GSS-3137-LG/XL | GSS-3137-2X/3X | GSS-3137-4X/5X |
Forest Green
GSS-3138-SM/MD | GSS-3138-LG/XL | GSS-3138-2X/3X | GSS-3138-4X/5X |
Pink
GSS-3139-SM/MD | GSS-3139-LG/XL | GSS-3139-2X/3X | GSS-3139-4X/5X |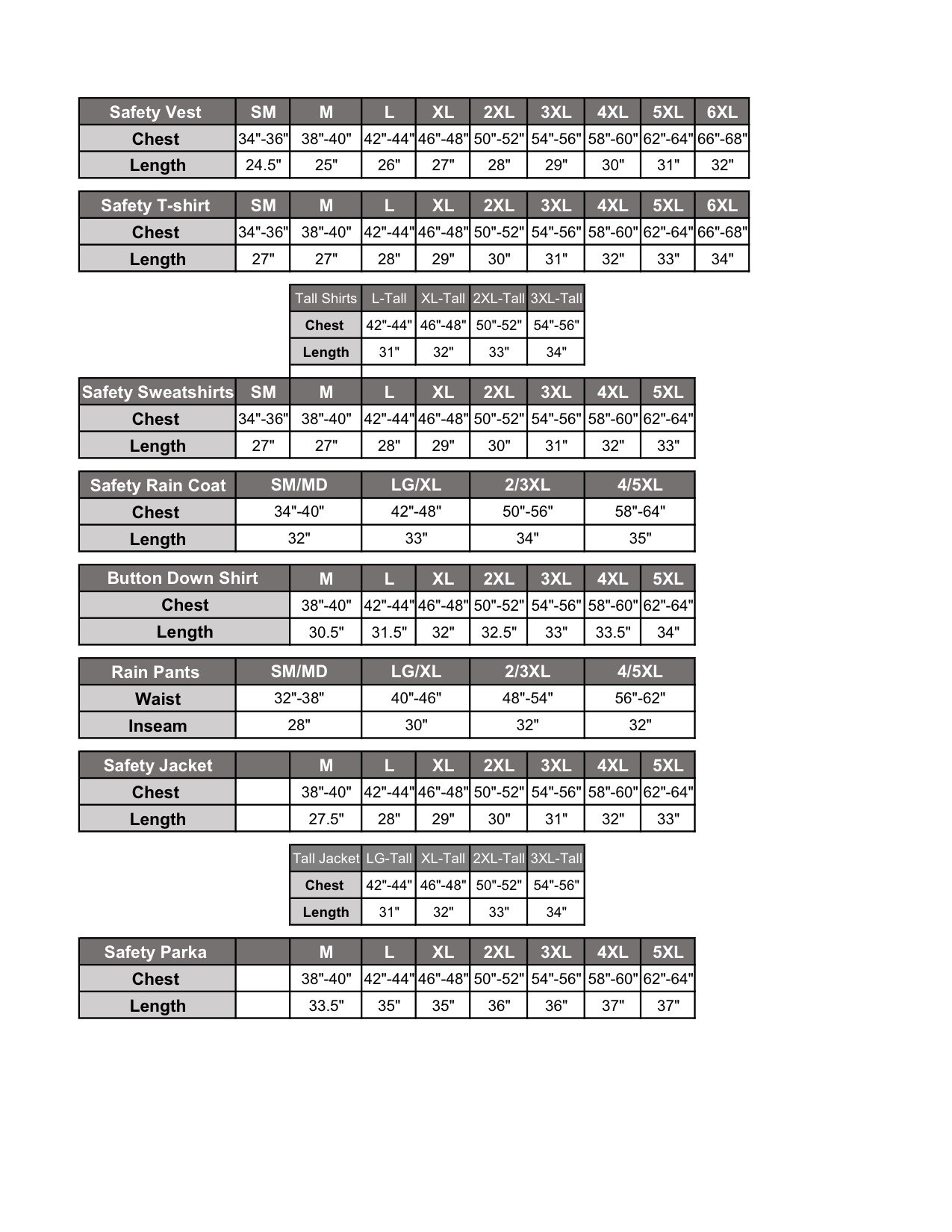 A Logo Can Be The Difference Between Being Seen On The Job Site And Standing Out On The Job Site
HiVis Supply can add your company name or logo to your high visibility work gear. This quick add-on can help you identify your team while working on a job site with mixed contractors. It's also a great way to build brand awareness for your company.
Our imprinting services include simple and cost-effective single-color imprinting, highly reflective imprinting for improved visibility, or full color imprinting to match every detail of your company logo.
The cost is low. The turnaround is quick. The quality is unbeatable.