1203/1208 Enhanced Visibility Premium Heavy Duty Multi-Pocket Vest
| | |
| --- | --- |
| MSRP: | $22.28 |
| HiVis Savings: | $3.24 |
Non-ANSI | Enhanced Visibility 
2" Silver Tape Reflective Material
100% Polyester Silk Feeling Mesh with Twill Solid Black Bottom
Pocket Configuration:


Right Chest 2-Tier Pencil Pocket,
Left Chest Phone Pocket with ID pocket
Two Lower Outside Cargo Pockets
Two Lower Inside Patch Pockets,

One Pocket Fits Tablet and One Standard Size for Storage

Hidden Back Pouch with Zipper Opening

Two-Tone Black Bottom and Trim
Zipper Front Closure Reinforced with Durable Webbing Reinforcement
Two Microphone Tabs
Available in Blue, Red and Green 
Dual Sizes Ranging from SM/MD-4X/5X
GSS has introduced a brand-new line of highly affordable premium safety vests. A 100% polyester mesh with a solid black twill bottom provides increased airflow and lightweight comfort. The color-blocking black bottom on these enhanced visibility safety vests keeps dirt and wear hidden so that it lasts longer between washes, extending their overall useful life. During fastening, the zipper front closure includes a webbing reinforcement for durability and reliability. Two chest pockets include a two-tier pencil holder and identification holder, giving this vest plenty of storage space. There are two lower outside cargo pockets and two lower inside patch pockets, one of which is large enough to carry an iPad or tablet. It also features a hidden back pouch with a zipper opening that makes it easy to access all your essential items. Available in dual sizes SM/MD-4X/5X. 
Non-ANSI | Enhanced Visibility 
2" Silver Tape Reflective Material
100% Polyester Silk Feeling Mesh with Twill Solid Black Bottom
Pockets:


Right Chest 2-Tier Pencil Pocket
Left Chest Pocket, Clear ID Holder with Flap Closure
Two Lower Outside Cargo Pockets
Two Lower Inside Patch Pockets

One Pocket Fits Tablet and One Standard Size for Storage

Hidden Back Pouch with Zipper Opening

Two-Tone Black Bottom and Trim
Zipper Front Closure Reinforced with Durable Webbing
Two Microphone Tabs
Available in Blue, Red, and Green 
Dual Sizes Ranging from SM/MD-4X/5X
This Product Contains The Following SKUs:
Blue 
GSS-1203-SM/MD | GSS-1203-LG/XL | GSS-1203-2X/3X | GSS-1203-4X/5X |
Red
GSS-1204-SM/MD |GSS-1204-LG/XL | GSS-1204-2X/3X | GSS-1204-4X/5X |
Black 
GSS-1205-SM/MD | GSS-1205-LG/XL | GSS-1205-2X/3X | GSS-1205-4X/5X |
Green
GSS-1206-SM/MD | GSS-1206-LG/XL | GSS-1206-2X/3X | GSS-1206-4X/5X |
Forest Green 
GSS-1208-SM/MD | GSS-1208-LG/XL | GSS-1208-2X/3X | GSS-1208-4X/5X |
HiVis Red and Lime 
ANSI Class 2 | Available HERE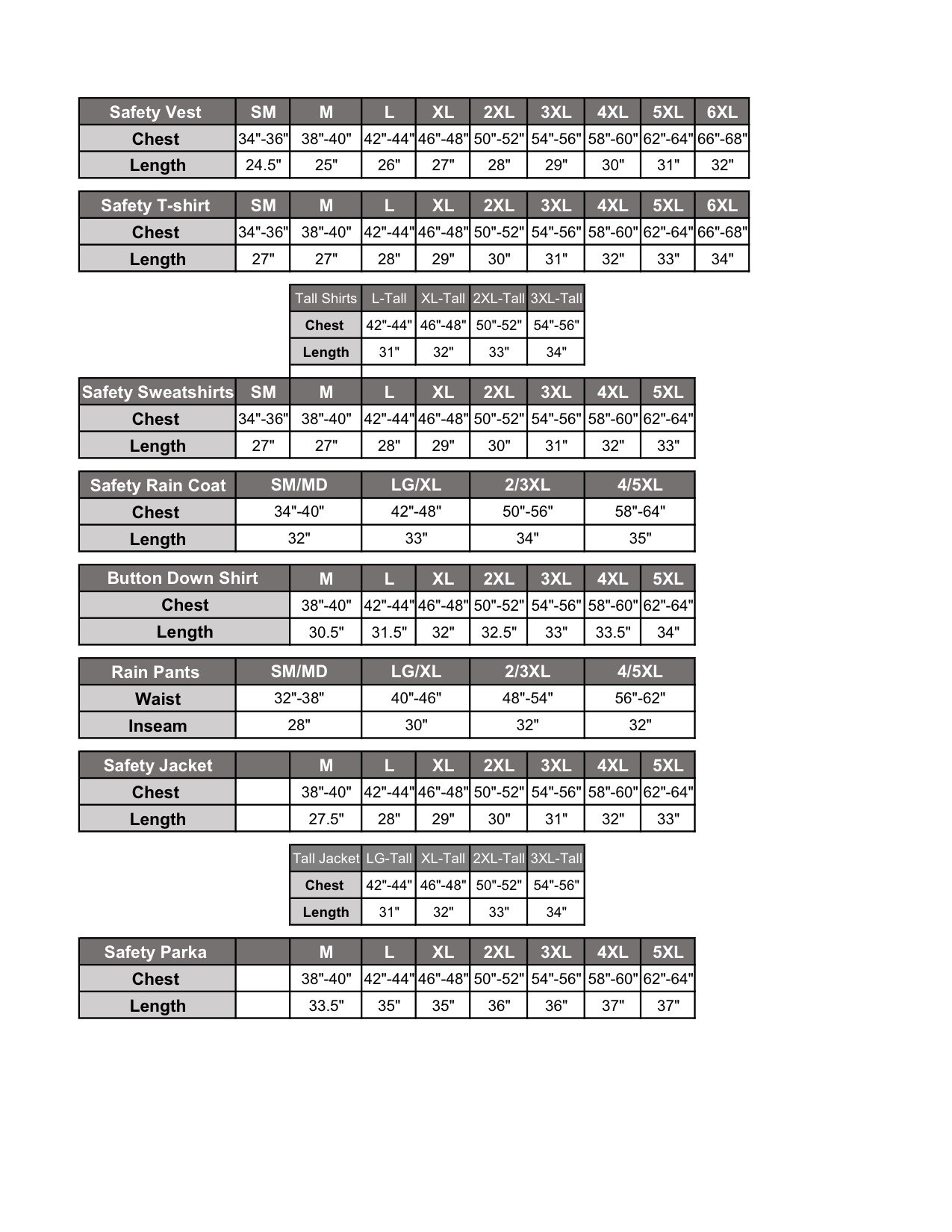 A Logo Can Be The Difference Between Being Seen On The Job Site And Standing Out On The Job Site
HiVis Supply can add your company name or logo to your high visibility work gear. This quick add-on can help you identify your team while working on a job site with mixed contractors. It's also a great way to build brand awareness for your company.
Our imprinting services include simple and cost-effective single-color imprinting, highly reflective imprinting for improved visibility, or full color imprinting to match every detail of your company logo.
The cost is low. The turnaround is quick. The quality is unbeatable.