5023/5026 Enhanced Visibility Black Bottom Short Sleeve Polo
| | |
| --- | --- |
| MSRP: | $21.50 |
| HiVis Savings: | $3.58 |
Enhanced Visibility | NON-ANSI
2-inch Reflective Striping
100% Polyester Birds-eye Knit Mesh
Left Chest Pocket
SPF 50 Sun Protection
Black Bottom & Collar Design
Get the ultimate style, comfort, and protection combination with the GSS Safety 5023/5024 Moisture-Wicking Polo. This lightweight polyester mesh polo manufactured from birds-eye knit offers SPF 50 protection from the sun, plus a black bottom & collar design so you look sharp and stay in style. The 2-inch reflective striping also ensures enhanced visibility when ANSI classification is unnecessary. An added pocket on the left chest makes for easy-to-reach storage as well. Available in Red, Green, and Blue with sizes ranging from SM-5X for Red and Green, and MD-5X in Blue—you won't want to miss out on this enhanced visibility polo.
Non-ANSI | Enhanced Visibility
2" Silver Heat Transfer Reflective Tape
100% Polyester Birds-Eye Knit Mesh
Pockets:
SPF 50 Sun Protection
Two Black Button Collared Closure
Black Bottom & Collar Design
Dual Mic Tabs Included Only on Green Polo
Available in Blue, Green, and Red
The Product Contains the Following SKUs:
Blue
GSS-5023-MD | GSS-5023-LG | GSS-5023-XL | GSS-5023-2X | GSS-5023-3X | GSS-5023-4X | GSS-5023-5X |
Red
GSS-5024-SM | GSS-5024-MD | GSS-5024-LG | GSS-5024-XL | GSS-5024-2X | GSS-5024-3X | GSS-5024-4X | GSS-5024-5X |
Green
GSS-5026-SM | GSS-5026-MD | GSS-5026-LG | GSS-5026-XL | GSS-5026-2X | GSS-5026-3X | GSS-5026-4X | GSS-5026-5X |
ANSI Class
Enhanced-Visibility
Reflective Tape
Solid | Heat Applied | Silver Glass Bead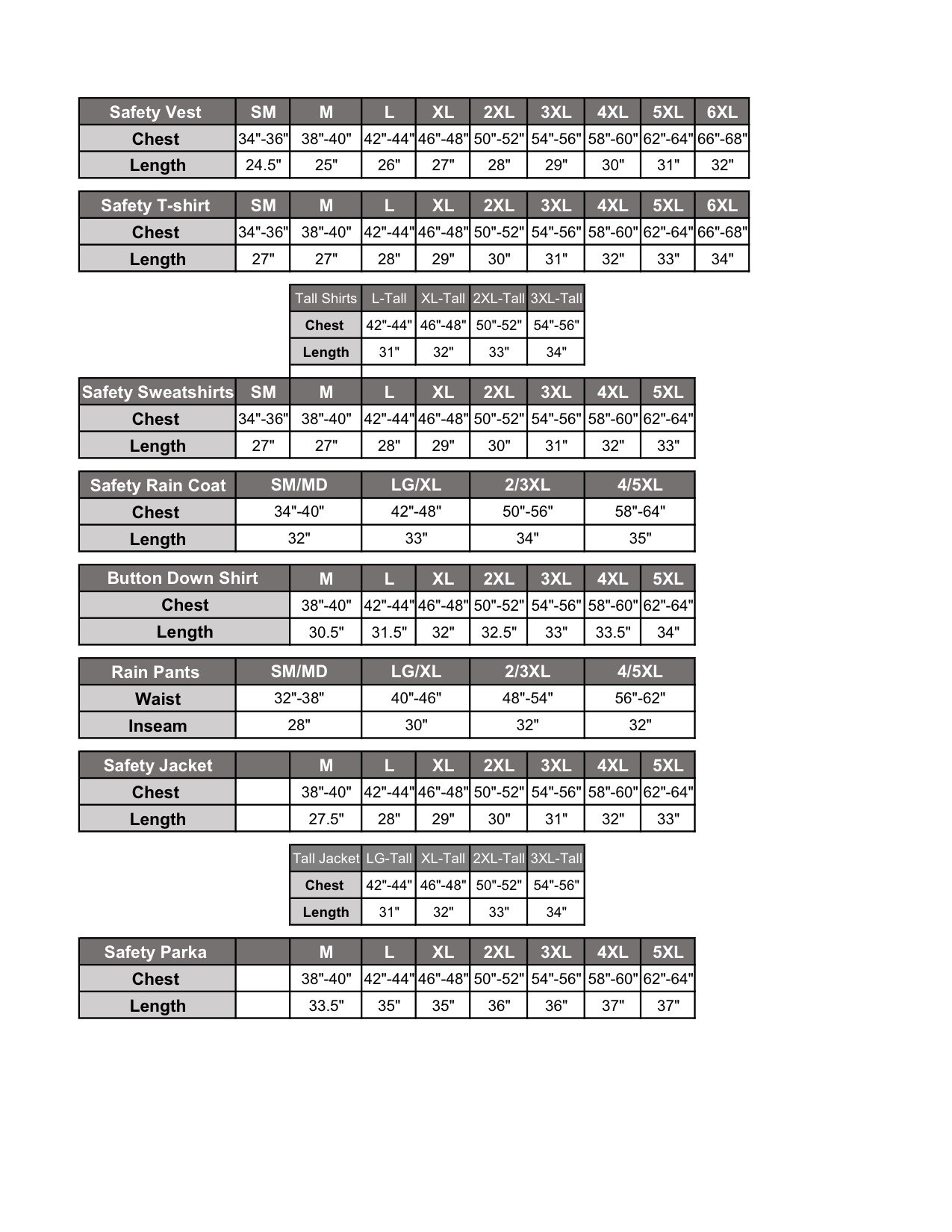 A Logo Can Be The Difference Between Being Seen On The Job Site And Standing Out On The Job Site
HiVis Supply can add your company name or logo to your high visibility work gear. This quick add-on can help you identify your team while working on a job site with mixed contractors. It's also a great way to build brand awareness for your company.
Our imprinting services include simple and cost-effective single-color imprinting, highly reflective imprinting for improved visibility, or full color imprinting to match every detail of your company logo.
The cost is low. The turnaround is quick. The quality is unbeatable.