8032/8033 Enhanced Visibility Diamond Quilted Full-Zip Jacket
| | |
| --- | --- |
| MSRP: | $64.65 |
| HiVis Savings: | $9.39 |
Non-ANSI | Enhanced Visibility 
2" Reflective Material
100% Polyester Silky Habotai Shell
Includes Durable Water Repellent Finish
5-oz 100% Polyester Filled Quilted Mid Lining
Pockets:
Cotton Feel Waffle Fabric Inside Lining
Cropped Collar
Available in Navy and Black
Sizes Range from MD-5X
The 8032/8033 Parkas were made to stand out, in both style and dependability. GSS Safety's newest safety parka is made with a 100% polyester Haboti shell that includes a Durable Water Repellent Finish. The 8032/8033 provides protection from the elements and visibility on and off the job site. Both the Navy 8032 and the Black 8033 include a strong black 2" reflective material across the chest and both arms while standing out in contrast against the high visibility lime hood they share. Within the 8032/8033 is a 5oz quilted mid-lining, while the remainder of this parka's interior is a waffle fabric that wears like cotton. Providing the wearer with consistent warmth in both Navy and Black. Sizes range from MD-5X. 
Non-ANSI | Enhanced Visibility
2" Wide Black Reflective Material 
100% Polyester Silky Habotai Shell
5-oz 100% Polyester Filled Quilted Mid Lining
Pockets:
Cotton Feel Waffle Fabric Inside Lining
Includes Durable Water Repellent Finish
Cropped Collar
Available in Navy and Black
Sizes Range from MD-5X
This Product Contains the Following SKUs:
Navy
GSS-8032-MD | GSS-8032-LG | GSS-8032-XL | GSS-8032-2X | GSS-8032-3X | GSS-8032-4X | GSS-8032-5X |
Black 
GSS-8033-MD | GSS-8033-LG | GSS-8033-XL | GSS-8033-2X | GSS-8033-3X | GSS-8033-4X | GSS-8033-5X |
Lime
ANSI Class 3 | Available HERE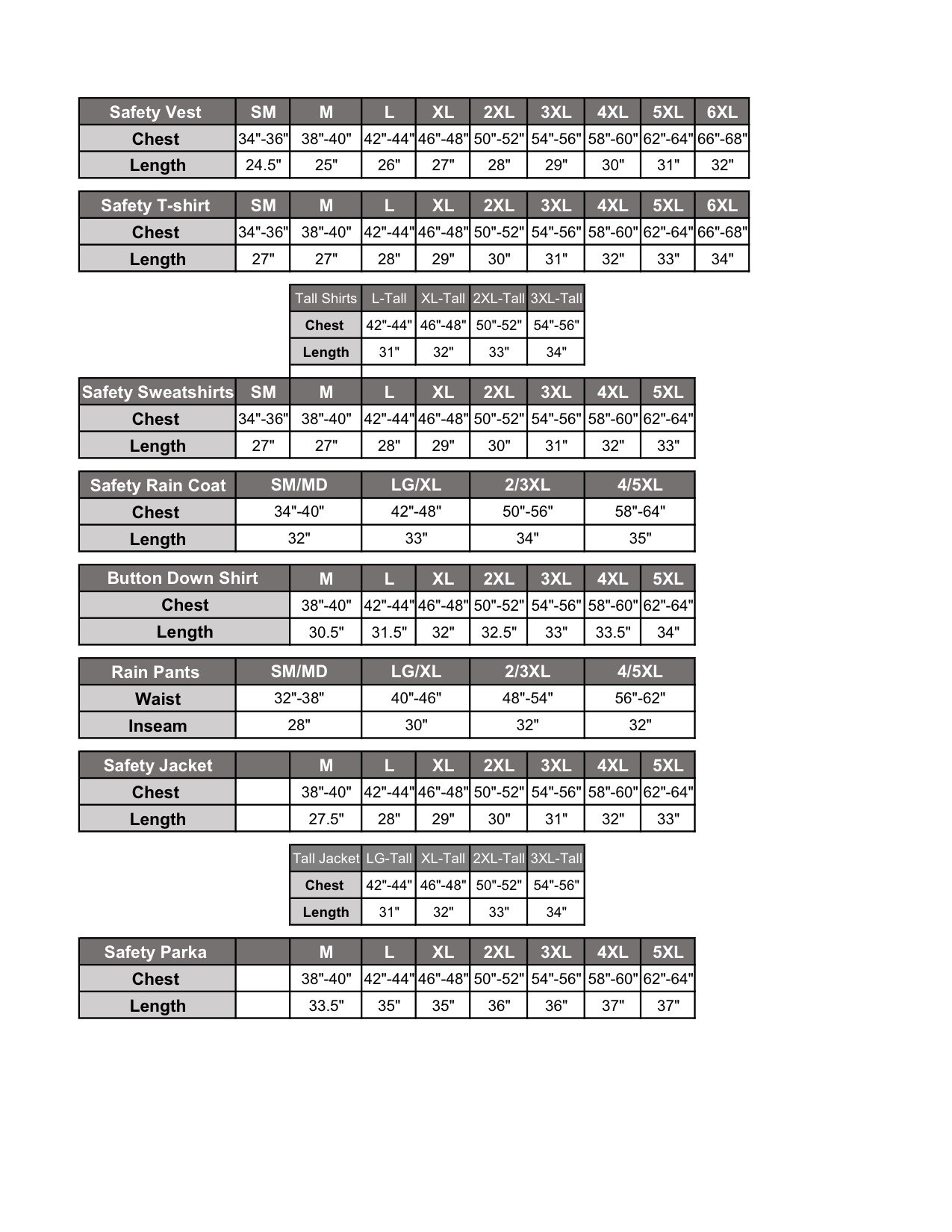 A Logo Can Be The Difference Between Being Seen On The Job Site And Standing Out On The Job Site
HiVis Supply can add your company name or logo to your high visibility work gear. This quick add-on can help you identify your team while working on a job site with mixed contractors. It's also a great way to build brand awareness for your company.
Our imprinting services include simple and cost-effective single-color imprinting, highly reflective imprinting for improved visibility, or full color imprinting to match every detail of your company logo.
The cost is low. The turnaround is quick. The quality is unbeatable.