1515/1516 Black Series Class 2 Black Bottom Safety Vest
| | |
| --- | --- |
| MSRP: | $39.80 |
| HiVis Savings: | $4.78 |
This Black Series ANSI Class 2 safety vest features a zipper-front design that is lightweight and durable, providing maximum comfort and increased visibility. Microphone tabs and a special interior pocket for a tablet or iPad make this vest ideal for foremen, inspectors and more.
ANSI/ISEA 107-2010 | Type R, Class 2
100% Ultra-Cool Polyester Mesh
Zippered Front Closure
3 Easy Access Pockets
Contrasting Reflective Striping
Left and right chest mic tabs
Ample pocket space including a specialty pocket for tablet or iPad
Available in HiVis Lime or HiVis Orange
The 1515 and 1516 Black Series Safety Vests by Kishigo are manufactured from Ultra-Cool polyester mesh for superior comfort and breathability. The design has a heavy-duty black bottom which helps to hide grease and dirt in a high contact area, providing a cleaner overall appearance. This vest is equipped with a zipper front design and webbed reinforcement. Microphone tabs on the left and right chest make it simple for utilizing hands-free communication with equipment operators and other crew members. Other features include 2-inch-wide visibility reflective striping with a 3-inch contrasting stripe and reflective trim on the arms and sides for greater visibility. There's also plenty of storage thanks to a right chest quad-pencil pocket, a left chest heavy-duty radio/phone pocket, an inside patch pocket, and an additional heavy-duty inside lower pocket designed to hold a tablet or iPad. This Black Series vest is available in Lime or Orange.
ANSI/ISEA 107-2010 | Type R, Class 2
2" Wide High-Performance Reflective Material 
3" Breathable Contrasting Reflective Striping
100% Ultra-Cool™ Polyester Mesh
Heavy-Duty Black Bottom and Trim
Pockets:

Two Lower Outside Heavy Duty Expandable Cargo Pockets

Includes Adjustable Flaps and Grommets

Right Chest 2-Tier, 4-Division Pencil Pocket 
Left Chest Heavy-Duty Gusseted Radio/Utility Pocket
Interior Lower Left Heavy-Duty Tablet Pocket with Load-Bearing Strap
Interior Lower Right Patch Pocket

Zippered Front Closure with Durable Webbing Reinforcement
Reflective Trim Around Arms
Reflective Piping Down Sides and Along Utility Pocket
Left and Right Mic Tabs
Available in HiVis Lime or HiVis Orange
Sizes Ranging from MD-5X
This Product Contains the Following SKUs:
Lime
MLK-1515-MD | MLK-1515-LG | MLK-1515-XL | MLK-1515-2X | MLK-1515-3X | MLK-1515-4X | MLK-1515-5X |
Orange
MLK-1516-MD | MLK-1516-LG | MLK-1516-XL | MLK-1516-2X | MLK-1516-3X | MLK-1516-4X | MLK-1516-5X |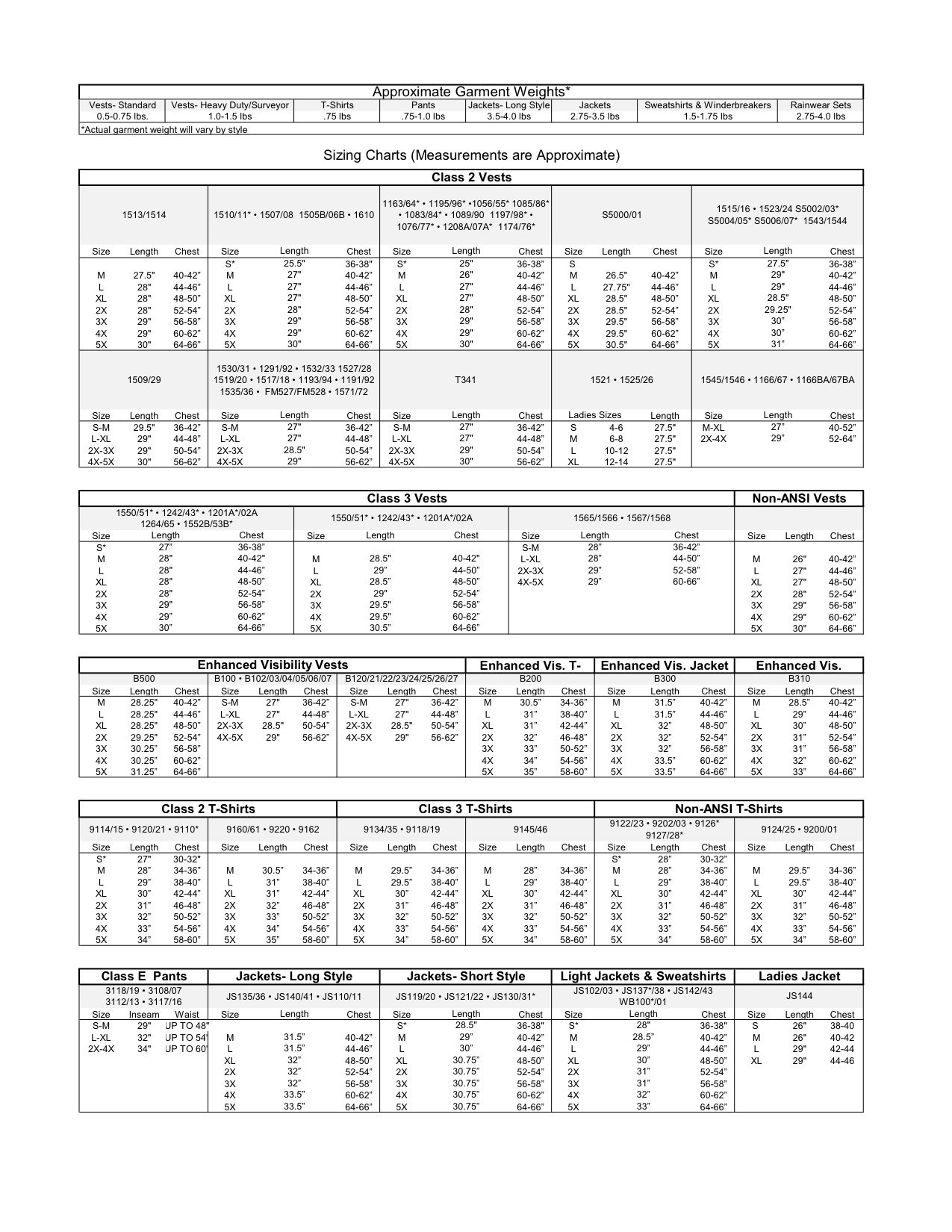 A Logo Can Be The Difference Between Being Seen On The Job Site And Standing Out On The Job Site
HiVis Supply can add your company name or logo to your high visibility work gear. This quick add-on can help you identify your team while working on a job site with mixed contractors. It's also a great way to build brand awareness for your company.
Our imprinting services include simple and cost-effective single-color imprinting, highly reflective imprinting for improved visibility, or full color imprinting to match every detail of your company logo.
The cost is low. The turnaround is quick. The quality is unbeatable.