S5702 Black Series Class 2 HiVis Red Surveyors Safety Vest
| | |
| --- | --- |
| MSRP: | $94.80 |
| HiVis Savings: | $11.38 |
ANSI 107 Type R | Class 2 Compliant
Solid polyester front with mesh back
Heavy duty black bottom and trim to help keep a clean appearance
Zipper front closure reinforced with durable webbing
2" wide high performance reflective material laminated to 3" contrasting color
Left and right mic tabs
2 lapel grommets
Padded neck for comfort
Left chest 2-tier pocket with dual function flap that can be held open by hook & loop
Large right gusseted pocket with flap
Outside lower front pockets with flaps, left and right stake pockets, left and right elastic spray paint can pockets
Lower inside right full length zipper pocket with load-bearing strap
Lower inside left tablet (iPad) pocket with load-bearing strap
Hidden back pouch with left and right zipper access
The Black Series S5702 Surveyor's Safety Vest from Kishigo is the ideal solution for ANSI Class 2 safety in vibrant hi-vis Red. Made from Ultra-Cool fluorescent red polyester fabric to ensure you stand out while keeping cool. Featuring a solid front design with a mesh rear that is lightweight, breathable and built to perform. This vest has a black bottom design to help mask dirt in high-contact areas while providing a clean and stylish look. 2-inch reflective striping with a 3-inch contrasting background stripe provides maximum ANSI Red Class 2 visibility. This vest has a padded neck design for added comfort. Equipped with a generous number of pockets for optimal storage and left/right microphone tabs for simple hands-free communication on the job. Available in sizes SM-5X.
ANSI 107 Type R | Class 2 Compliant
2" Wide High-Performance Reflective Material
Laminated to 3" Contrasting Color
Solid Polyester Front with Mesh Back
Heavy-Duty Black Bottom and Trim 

Size MEDIUM does not inlcude Black Trim - Matches Garment Color

Pockets:

Left Chest 2-Tier Pocket with Dual Function Hook and Loop Closure
Large Right Gusseted Pocket with Flap
Outside lower front pockets with Flaps, Left and Right Stake Pockets,

Includes Left and Right Elastic Spray Paint Can Pockets

Lower Inside Right Full-Length Zipper Pocket with Load-Bearing Strap
Lower Inside Left Tablet (iPad) Pocket with Load-Bearing Strap
Hidden Back Pouch with Left and Right Zipper Access

Zipper Front Closure Reinforced with Durable Webbing
Left and Right Mic Tabs

Size SMALL Only has Left Mic Tab

Two Lapel Grommets
Padded Neck for Comfort
This Product Contains The Following SKUs:
HiVis Red
MLK-S5702-RD-SM | MLK-S5702-RD-MD | MLK-S5702-RD-LG | MLK-S5702-RD-XL | MLK-S5702-RD-2X | MLK-S5702-RD-3X | MLK-S5702-RD-4X | MLK-S5702-RD-5X |
Lime and Orange
Available HERE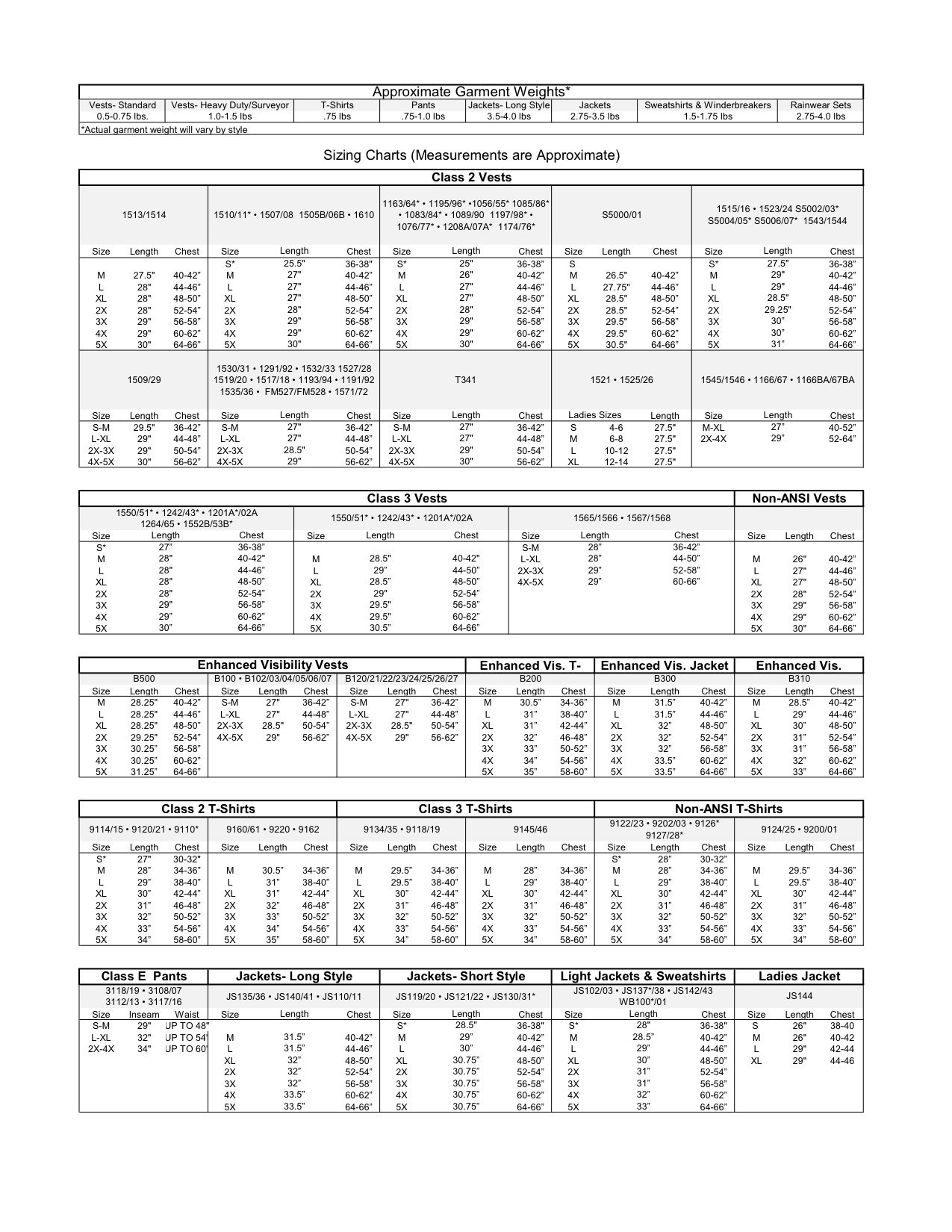 A Logo Can Be The Difference Between Being Seen On The Job Site And Standing Out On The Job Site
HiVis Supply can add your company name or logo to your high visibility work gear. This quick add-on can help you identify your team while working on a job site with mixed contractors. It's also a great way to build brand awareness for your company.
Our imprinting services include simple and cost-effective single-color imprinting, highly reflective imprinting for improved visibility, or full color imprinting to match every detail of your company logo.
The cost is low. The turnaround is quick. The quality is unbeatable.