B500 Enhanced Visibility Professional Utility Vest
| | |
| --- | --- |
| MSRP: | $84.70 |
| HiVis Savings: | $10.16 |
This Non-ANSI vest offers enhanced visibility safety for a variety of work environments.
Enhanced Visibility
Polyester Blend
Solid Front w/Mesh Back Design
2-inch Reflective Striping w/Contrasting Stripe
Dual Lower Front Flap Pockets
2-Tier Left Chest Pocket w/Flap
Inside tablet Pocket
Inside Radio/Cell Pocket
Attention all utility workers. If you're looking for a high-quality safety vest that provides maximum functionality and comfort, look no further than the Enhanced Visibility B500 Professional Utility Safety Vest from Kishigo. While this vest isn't required to meet ANSI Class requirements, it still delivers top-notch safety features to keep you visible and safe on the job.

Made from a poly-cotton blend, this vest is both lightweight and durable, making it the perfect choice for tough working conditions. Its solid front and mesh back improve airflow, keeping you cool and comfortable all day long. With striking 2-inch reflective striping and a 3-inch contrasting background, this vest ensures maximum visibility on the job site.

The Enhanced Visibility B500 Professional Utility Safety Vest comes with multiple pockets that provide ample space for storage. Its 2-Tier Left Chest Pocket is perfect for carrying all your essentials, and its Right Chest Gusseted Flap Pocket and Dual Lower-Front Pockets with Flaps provide additional storage solutions. Other pockets include a Lower-Left Spray Can Pocket, a Large Inside Right Zipper Pocket (full length), an Inner Left Tablet Pocket, an Inner Left Chest Cell/Radio Pocket, and a Secret Rear Pouch with Dual Zipper Access.

This safety vest features a stylish black color that provides a clean, professional look. Its Padded Neck Area and Dual Lapel Grommets increase comfort, and its Microphone Tabs at the Shoulders make for easy hands-free communication on the job.

Available in sizes ranging from MD - 5X, the Enhanced Visibility B500 Professional Utility Safety Vest from Kishigo is the perfect solution for utility workers seeking a vest that is both functional and comfortable. So, what are you waiting for? Order yours today and experience the ultimate in safety and comfort on the job.
Non-ANSI | Enhanced Visibility 
2" Wide Reflective Material Striping Material 
3" Wide High Visibility Lime Contrasting  
Solid Polyester/Cotton Front
Poly/Cotton Mesh Back
Pockets:

Left Chest 2-Tier Pocket with Dual Function Flap with Hook and Loop Closure
Large Right Chest Gusseted Pocket with Flap
Outside Lower Front Gusseted Pockets with Flaps, Left Elastic Spary Can Pocket
Interior Lower Right Full Length Zipper Pockets, with Load-Bearing Strap
Hidden Back Pouch with Left and Right Zipper Access
Interior Left Chest Phone Pocket

Reflective Piping Along Pockets and Back Sides
Oversized Zipper Front Closure, Reinforced with Durable Webbing
Dual Microphone Tabs
Padded Neck for Extended Comfort 
Two Lapel Grommets 
Available in Enhanced Visibility Black
Sizes Ranging from MD-5X
This Product Contains the Following SKUs:
Black
MLK-B500-MD | MLK-B500-LG |  MLK-B500-XL |MLK-B500-2X | MLK-B500-3X | MLK-B500-4X | MLK-B500-5X |
ANSI Class
Enhanced-Visibility
Reflective Tape
Solid | Heat Applied | Silver Glass Bead | Contrast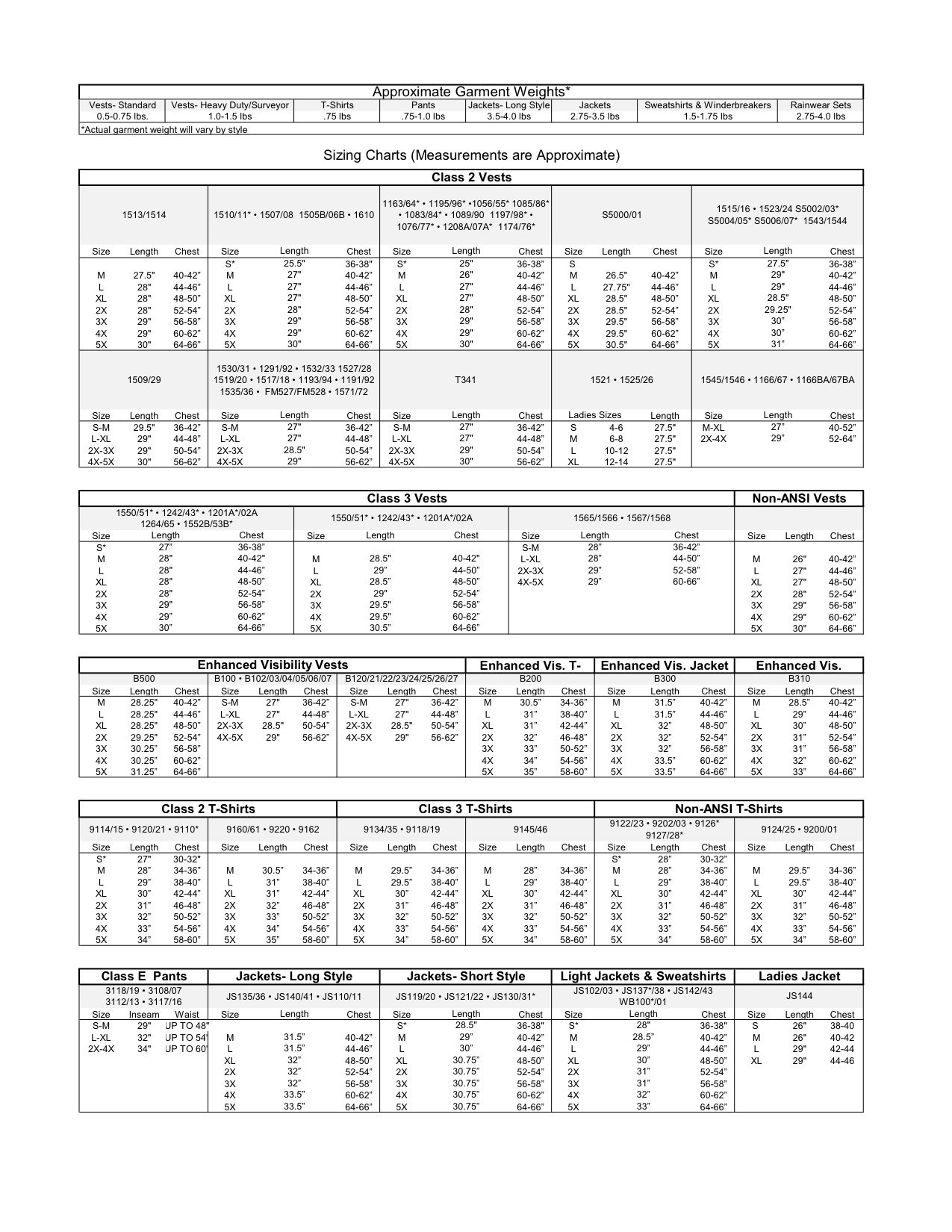 A Logo Can Be The Difference Between Being Seen On The Job Site And Standing Out On The Job Site
HiVis Supply can add your company name or logo to your high visibility work gear. This quick add-on can help you identify your team while working on a job site with mixed contractors. It's also a great way to build brand awareness for your company.
Our imprinting services include simple and cost-effective single-color imprinting, highly reflective imprinting for improved visibility, or full color imprinting to match every detail of your company logo.
The cost is low. The turnaround is quick. The quality is unbeatable.