1573/1574 Brilliant Series Class 3 Ultimate Reflective Vest
| | |
| --- | --- |
| MSRP: | $51.60 |
| HiVis Savings: | $6.19 |
ANSI 107 Type R | Class 3 Compliant
Ultra-Cool™ 100% polyester mesh
Two 1" wide high performance reflective material with 4.5" contrasting color
Brilliant Trim reflective edging
Brilliant Plus reflective material 
Zipper front closure reinforced with durable webbing
Left chest radio pocket with retractable clear ID holder
Two large lower slash pockets with zippers
Inside right chest 2-tier, 4-division pencil pocket
Inside lower left heavy duty tablet pocket with load-bearing strap
Get maximum visibility and attention to detail with the Kishigo 1573/1574. This Brilliant Series vest features Brilliant Trim reflective edging that will increase your ability to stand out in low light areas. Partnered with the Brilliant Plus reflective and two 1" high-performance reflective material that works with the bold contrasting color bands to ensure you catch the eye, making you that much safer on the job. Feel cooler throughout the day due to the polyester mesh material that allows air to flow freely and will give you comfort all day long. Have a product designed with the details to help you keep the tools you need within reach due to the multiple pockets, dual-mic tabs, and retractable ID holder. With a stronger, reinforced zipper this product will last longer and hold secure. Complete with a drop tail for extra coverage when bending over. ANSI 107 Type R, Class 3 compliance in high visibility Lime and Orange, and a variety of sizes to fit your needs.
ANSI/ISEA 107 | Type R, Class 3
Dual 1" Wide High-Performance Reflective Material
Includes a 4.5" Contrasting Color
Ultra-Cool™ 100% Polyester Mesh Fabric
Brilliant Plus Reflective Material 
Pockets:

Left Chest Radio Pocket with Retractable Clear ID Holder
Two Large Lower Slash Pockets with Zippers
Inside Right Chest 2-Tier, 4-Division Pencil Pocket
Inside Lower Left Heavy-Duty Tablet Pocket with Load-Bearing Strap

Zipper Front Closure Reinforced with Durable Webbing
Brilliant Trim Reflective Edging Improves Low Light Visibility
Left and Right Chest Mic Tabs
Available in High Visibility Lime and Orange
Sizes Range MD-5X
This Product Contains the Following SKUs:
Lime
MLK-1573-MD | MLK-1573-LG | MLK-1573-XL | MLK-1573-2X | MLK-1573-3X | MLK-1573-4X | MLK-1573-5X |
Orange
MLK-1574-MD | MLK-1574-LG | MLK-1574-XL | MLK-1574-2X | MLK-1574-3X | MLK-1574-4X | MLK-1574-5X |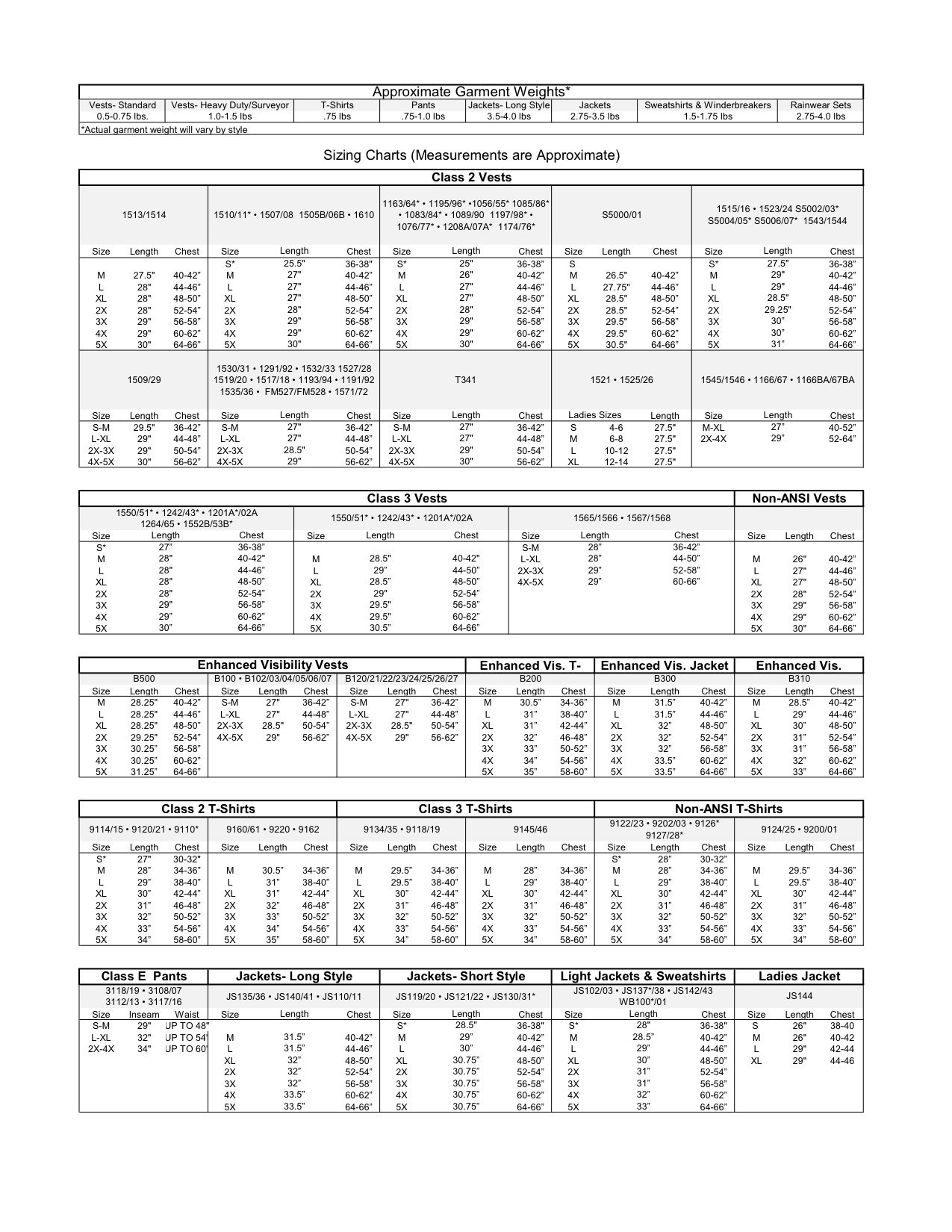 A Logo Can Be The Difference Between Being Seen On The Job Site And Standing Out On The Job Site
HiVis Supply can add your company name or logo to your high visibility work gear. This quick add-on can help you identify your team while working on a job site with mixed contractors. It's also a great way to build brand awareness for your company.
Our imprinting services include simple and cost-effective single-color imprinting, highly reflective imprinting for improved visibility, or full color imprinting to match every detail of your company logo.
The cost is low. The turnaround is quick. The quality is unbeatable.