GSS Safety 5501/5502 Non-ANSI Short Sleeve Pocket T-Shirt
| | |
| --- | --- |
| MSRP: | $12.76 |
| HiVis Savings: | $1.85 |
Your basic, single pocket non-ANSI work shirt. Ideal for wearing under your safety vest or alone in a non-ANSI environment.
Enhanced Visibility
Polyester Mesh
One Chest Left Front Pocket
Perfect to wear alone or under your ANSI safety vest
Available in sizes M - 5X
Talls Sizes L - 3X are also available
This simple, economical shirt provides enhanced visibility in the workplace. Ideal for wearing under an ANSI-rated safety vest, or alone when ANSI-compliant gear isn't required. Features a single pocket on the left chest. Available in Lime or Orange, with sizes ranging from MD - 5X and also in tall sizes LG - 3XL.
Non-ANSI | Enhanced Visibility 
Polyester Birds-Eye Mesh 
Single Left Chest Pocket
Moisture Wicking 
Perfect to wear alone or under your ANSI Safety Vest
Available in Sizes MD - 5X
Also Available in Tall Sizes LG - 3X 
This Product Contains the Following SKUs:
Lime
GSS-5501-MD | GSS-5501-LG | GSS-5501-LT | GSS-5501-XL | GSS-5501-XT | GSS-5501-2X | GSS-5501-2T | GSS-5501-3X | GSS-5501-3T | GSS-5501-4X | GSS-5501-5X |
Orange 
GSS-5502-MD | GSS-5502-LG | GSS-5502-LT | GSS-5502-XL | GSS-5502-XT | GSS-5502-2X | GSS-5502-2T | GSS-5502-3X | GSS-5502-3T | GSS-5502-4X | GSS-5502-5X |
Read More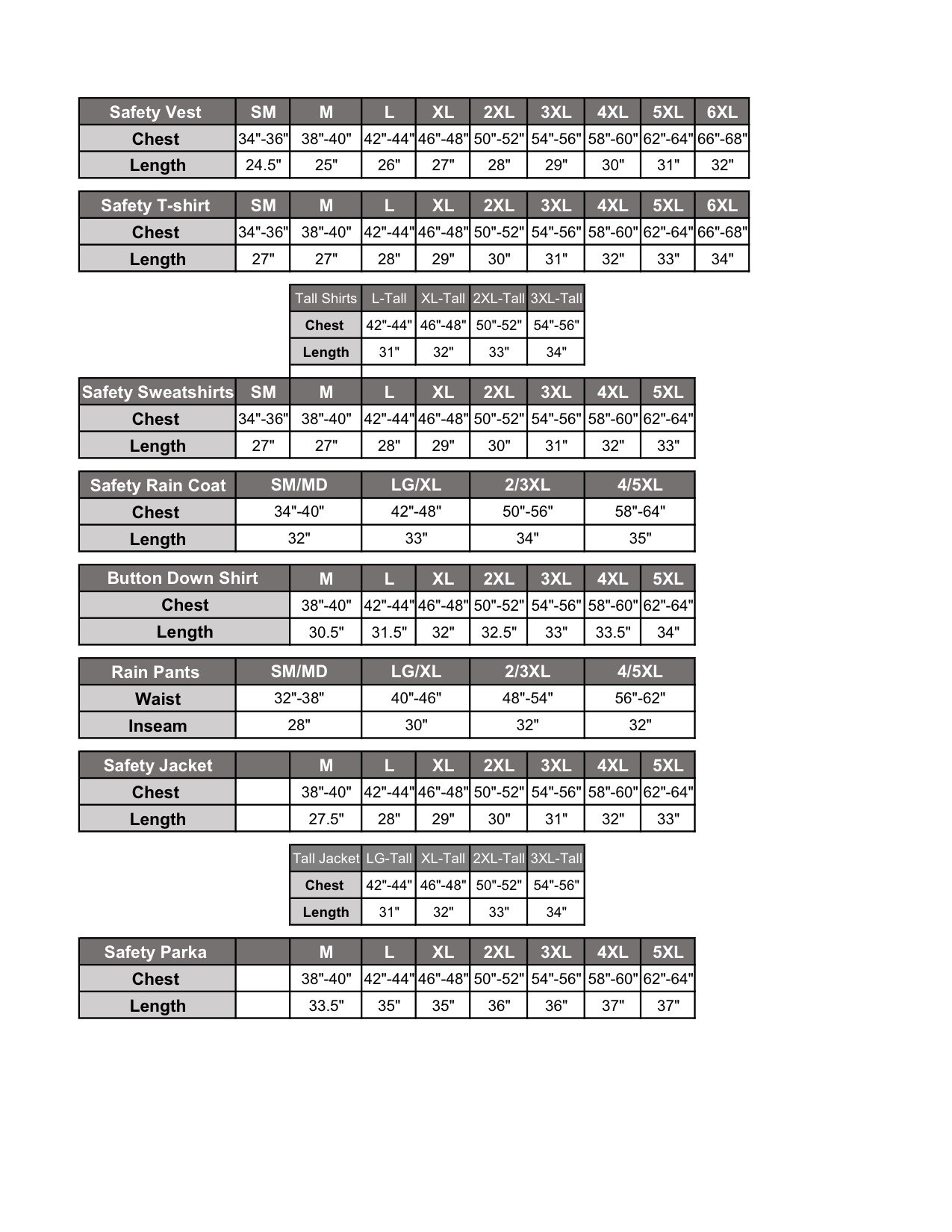 A Logo Can Be The Difference Between Being Seen On The Job Site And Standing Out On The Job Site
HiVis Supply can add your company name or logo to your high visibility work gear. This quick add-on can help you identify your team while working on a job site with mixed contractors. It's also a great way to build brand awareness for your company.
Our imprinting services include simple and cost-effective single-color imprinting, highly reflective imprinting for improved visibility, or full color imprinting to match every detail of your company logo.
The cost is low. The turnaround is quick. The quality is unbeatable.