1501/1502 Class 2 HiVis 6 Pocket Mesh Safety Vest
| | |
| --- | --- |
| MSRP: | $16.82 |
| HiVis Savings: | $2.44 |
These CLASS 2 Vests are PERFECT for Airport Baggage, Handlers & Ground Crew, Forestry Workers, High-Volume Parking, Toll-Gate Personnel, Utility Workers.
Zipper Closure
2" Silver Reflective Tape with Contrasting Trim
100% Polyester Mesh with Solid Knit Pockets
6 Pockets: 4 outside with 2 inside
Certification: ANSI/ISEA 107-2010
Size: M-5XL
The GSS Safety 1501/1502 was created for ANSI Class 2 safety on a budget. Designed with a 100% polyester mesh for breathable airflow throughout the workday, while holding strong to the high visibility coloring. The 1501/1502 includes 2" silver reflective tape with a 1" contrasting material on either side to make sure you stand out and stay seen. With six handy pockets to keep you organized, this safety vest allows you to keep your essential items within easy reach while assisting with the everyday storage you need. Available in High Visibility Lime and Orange, with a standard size range of MD-5X, for the right fit for you.
ANSI/ISEA 107-2015 | Class 2 
2" Silver Reflective Tape with Contrasting Trim
100% Polyester Mesh with Solid Knit Pockets
Pockets:

Right Chest, 2-Tier Pencil Pocket
Left Chest Phone/Radio Pocket
Two Lower External Cargo Pockets
Two Internal Patch Pockets

Zippered Front Closure
Available in Hi-Vis Lime and Orange
Sizes Range from MD-5X
This Product Contains The Following SKUs:
Lime
GSS-1501-MD | GSS-1501-LG | GSS-1501-XL | GSS-1501-2X | GSS-1501-3X | GSS-1501-4X | GSS-1501-5X |
Orange
GSS-1502-MD | GSS-1502-LG | GSS-1502-XL | GSS-1502-2X | GSS-1502-3X | GSS-1502-4X | GSS-1502-5X |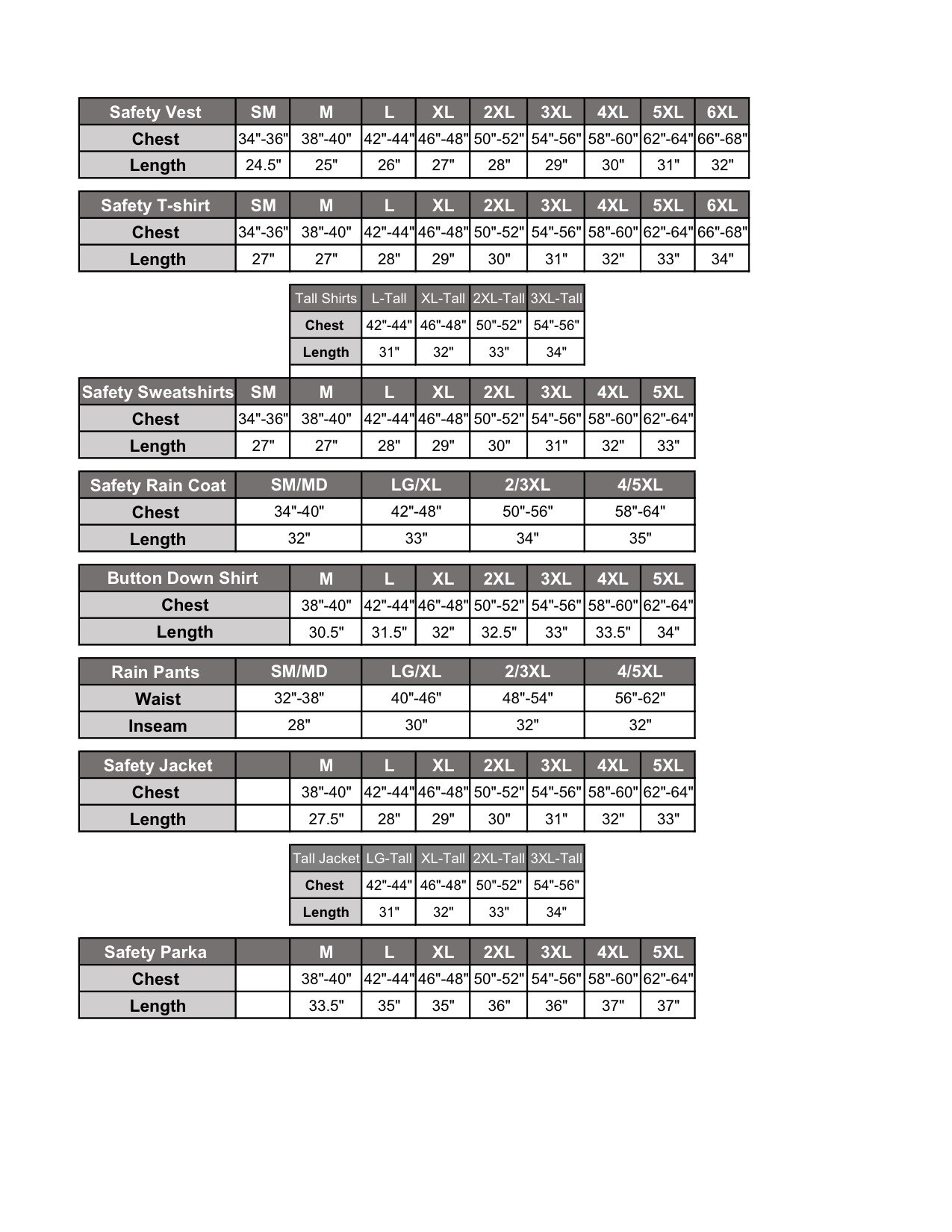 A Logo Can Be The Difference Between Being Seen On The Job Site And Standing Out On The Job Site
HiVis Supply can add your company name or logo to your high visibility work gear. This quick add-on can help you identify your team while working on a job site with mixed contractors. It's also a great way to build brand awareness for your company.
Our imprinting services include simple and cost-effective single-color imprinting, highly reflective imprinting for improved visibility, or full color imprinting to match every detail of your company logo.
The cost is low. The turnaround is quick. The quality is unbeatable.